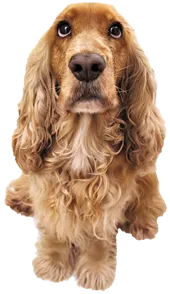 Warrensburg Animal Hospital is proud to serve the Warrensburg, MO area for everything pet-related. Our veterinary clinic and animal hospital is operated by Dr. Greg Houtsma and Dr. Melissa Page, who are licensed, experienced Warrensburg veterinarians.
Our team is committed to educating our clients in how to keep your pets healthy year round, with good nutrition and exercise. Warrensburg Animal Hospital stays on top of the latest advances in veterinary technology and above all, remembers that all animals and pets need to be treated with loving care in every check-up, procedure, or surgery.
Mission Statement
Our mission is to earn the trust of our community by sharing our passions; enhancing and lengthening the lives of our animal companions. Providing professional compassionate care and treating our patients and clients with dignity and respect.
Vision
Making a difference one pet at a time. Exceeding expectations by practicing a higher level of medical and surgical care. Leading our community by education and example. Using evidence-based medicine to guide our treatment decisions and recommendations.
Core Values
Integrity: Leading by example with honest, moral and ethical principles committed to the highest standard of care. We practice open, truthful, timely communication with our clients.
Compassion: We promote kindness and understanding while providing exemplary service to both patients and clients. We understand life is not "one size fits all" and that each pet is unique and provide individualized health plans to meet our client's expectations.
Passion: Stiving to exceed expectations by taking pride and joy in our work to aim for excellence. We will not forget that we are in a position to care for lives that ask for nothing from us and fulfill so much for so many.
Community: Recognize our responsibility to be active participants in our local community. Serving the public through patient care, education, support and contribution.
Growth: Inspire lifelong learning through continued education. Exploring new treatments, therapies, and technology to provide a higher level of competence and care.